Please also see our Intent-Implementation-Impact statement for Reading and all subjects which can be found under the Curriculum tab in 'Curriculum Statements'.
PSHE
PSHE education helps pupils to develop the knowledge, skills and attributes they need to thrive as individuals, family members and members of society. From making responsible decisions about alcohol to succeeding in their first job, PSHE education helps pupils to manage many of the most critical opportunities, challenges and responsibilities they will face growing up. (PSHE Association).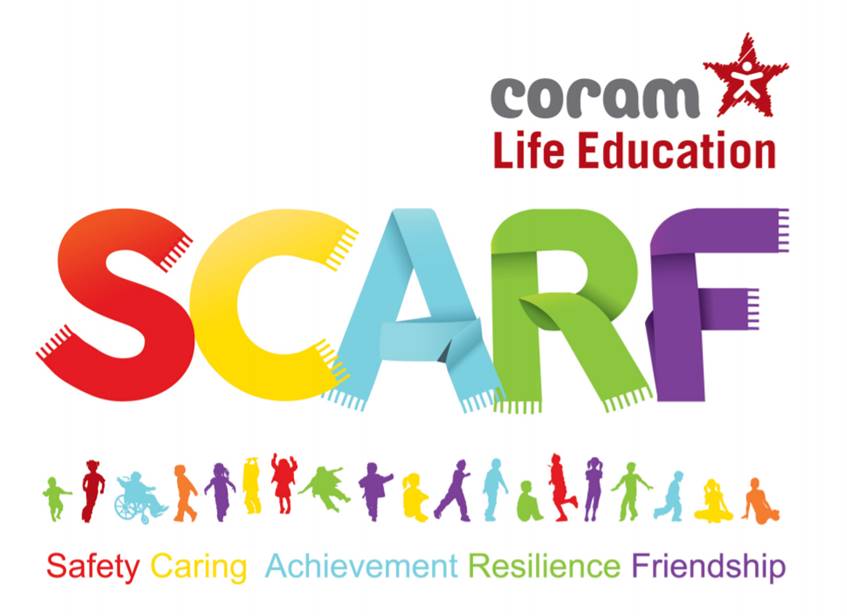 In school we follow the SCARF PSHE Curriculum.
SCARF is a spiral curriculum, which means that the children cover these same six themes every year, and each time they encounter a theme, it increases in complexity and reinforces previous learning. This continual revisiting with a changing focus ensures that learning becomes embedded and children continue to build upon and deepen their knowledge and understanding in all PSHE and SRE areas.
Each year group covers the same six core themes:1. Me and My Relationships 2. Valuing Difference 3. Keeping Myself Safe 4. Rights and Responsibilities 5. Being at My Best 6. Growing and Changing
RSHE
Back in the academic year 2020/21, all primary schools became required to deliver 'relationships education'. The government also committed to statutory health education, meaning the majority of personal, social, health and economic (PSHE) education was compulsory from 2020. In November 2019, the Church of England published Principles and a Charter entitled "Relationships Education, Relationships and Sex Education (RSE) and Heath Education (RSHE) in Church of England Schools". The document set out several key principles and provides a charter which schools can use. It can be downloaded in the panel on the right along, with a document from the Department for Education (DfE).
Our RSHE and RSE program also follows the SCARF Curriculum. There are a number of guides which they have produced to help parents & carers support at home the RSEH/RSE that is being taught in school. These can again be found in the panel on the right and include the learning journey for the 'Growing and Changing' unit.
The SCARF website also shares materials to help parents & carers at home:
Family SCARF bringing the SCARF Values home