Lunch Provision
All infant children (Reception to Year 2) are entitled to universal free school meals. All children in our school have the option of a hot school meal (or a cold choice) as provided by our school meal provider Love Food.
School Lunch Provider - Information & Menus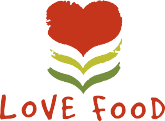 At Love Food we are passionate about providing not only high quality and healthy food, but enjoyable meals and snacks for all our children and teachers.
Our menu is on a 3-week rotating basis and is changed 3 times a year. Our food is prepared from fresh produce on a daily basis.
We can provide your child with an allergy/intolerance specific menu.
We operate a fast-paced lunch time service to ensure all children have time to sit down and enjoy their meal.
We know that children are more attentive and focused in their afternoon learning if they have been provided with a healthy and substantial meal.
Please contact us at: This email address is being protected from spambots. You need JavaScript enabled to view it. for any queries you may have.